Requirements:
Google Chrome installed
Get cookies.txt extension installed
youtube-dl installed
FFmpeg installed
Active bilibili membership (to get 4K streaming perk)
Basic JSON and Bash knowledge
Steps:
Open the video page you want to download with Google Chrome
Open Web Inspector and refresh the page
Change video quality to some lower ones (like 480p) and change back to 4K
Search for player/playurl in Inspector
You should get a JSON payload returned:

Then select one of the most recent requests with accept_quality that has 120 in array: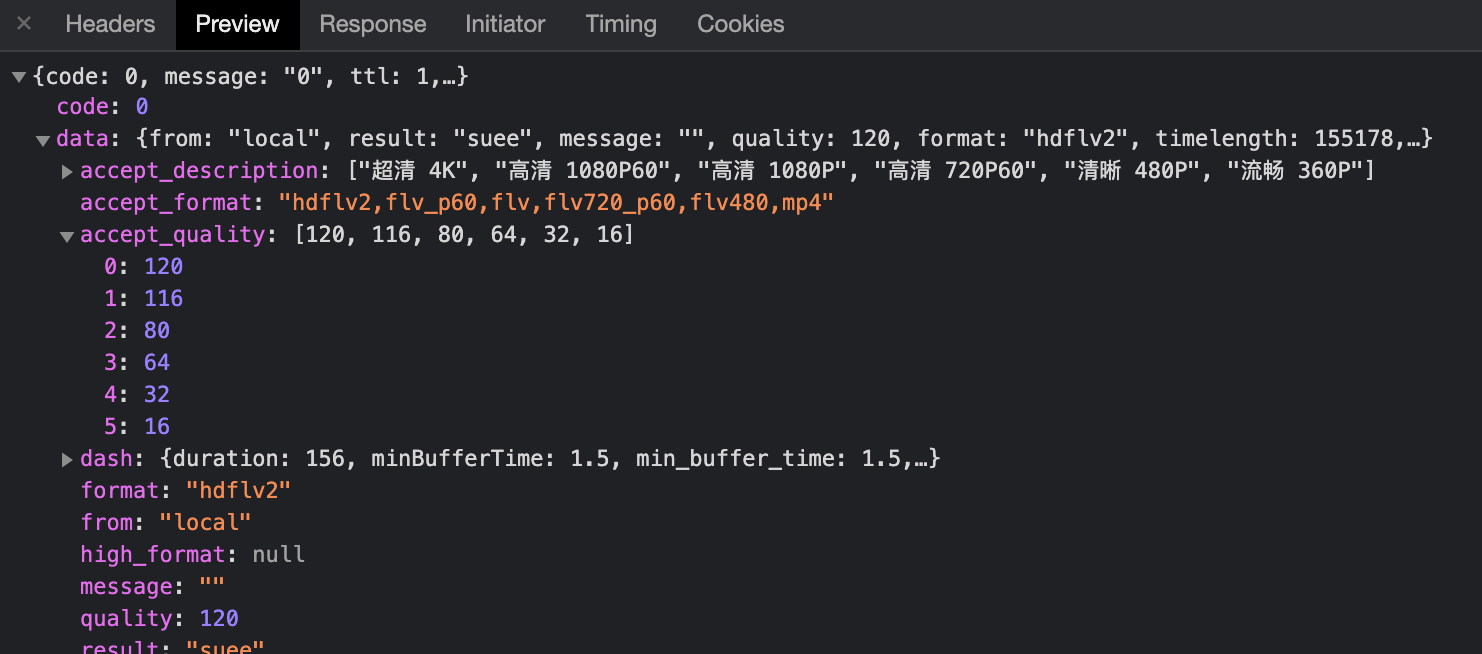 Then select down to the data.dash.video[0].baseUrl and data.dash.audio[0].baseUrl. Remember these URLs:

Open Get cookies.txt extension and download your current cookies.
Download video and audio with youtube-dl:
youtube-dl --cookies bilibili.com_cookies.txt --referer 'https://www.bilibili.com/video/BV1d5411g7g2' 'https://xxx.mcdn.bilivideo.cn:4483/upgcxcode/12/67/336676712/336676712-1-30232.m4s...'
Then you will get two files like the following:
20210510 336676712-1-30280 [336676712-1-30280].m4s
20210510 336676712-1-30120 [336676712-1-30120].m4s
Rename the video extension to mp4 and audio to m4a. Play them to check if everything works.
Combine these two with FFmpeg:
ffmpeg -i 20210510\ 336676712-1-30120\ \[336676712-1-30120\].mp4 -i 20210510\ 336676712-1-30280\ \[336676712-1-30280\].m4a -c copy output-combined.mp4